News, Vision & Voice for the Advisory Community
The San Jose-based firm targets advisors with as little as $100 million and it doubled in size in the last year
September 27, 2011 — 4:32 AM UTC by Lisa Shidler
CONCERT Wealth Management is the latest RIA aggregator to put breakaway lightning in a bottle, offering advisors a turnkey approach to become independent without the hassle of having to set up their own offices.
Founded in 2005 by CEO Felipe Luna, the San Jose, Calif.-based company has tapped a rich vein of advisors that might escape the notice of larger competitors like HighTower Advisors LLC and Focus Financial Partners, LLC .
Targeting breakaways with $100 million in assets or more, CONCERT shares characteristics with firms like Washington Wealth of Middleburg, Va. See: Revenge of the branch managers! Washington Wealth is rapidly putting ex-wirehouse workers in play nationwide.
One-year 100% growth
The firm has doubled in size over the past year, to $2 billion in assets from $1 billion. It has 10 locations in nine states with another 10 to be added within the next year.
CONCERT has brought over 12 wirehouse teams in the past year and has about 50 advisors on staff. Luna, 43, expects the firm to grow to $6 billion in assets in the next year.
"What we found is there's a pretty substantial population of wirehouse advisors who like independence but their view is they don't want to be the person who manages the logistics of the office," Luna says. "They want to make decisions about the portfolios they manage and bring in new clients."
CONCERT offers an RIA-in-a-box strategy for mainstream advisors who want to turn independent but don't want to start a business from scratch, says Dan Inveen, managing principal of FA Insight of Tacoma, Wash.
"They're riding this wave of capitalizing on literally thousands of wirehouse advisors who have been defecting annually," he says.
Wirehouse-lite
When Luna founded CONCERT, he wanted the firm to offer some of advisors' favorite aspects of a wirehouse but at the same time give them the ability to choose their own clearing firm and products.
"Our models allow advisors for the first time to see the difference in how life can be lived on the RIA side free of some of the wirehouse rules that seem to frustrate them," he says.
Similar to a franchise deal, CONCERT will pay some upfront costs and help advisors secure and negotiate a lease. Advisors typically take out a loan with CONCERT, which can range from around $20,000 to $30,000 for initial startup costs — an amount that generally gets paid off in a year or two, Luna says.
The advisors pay the monthly rent and utilities and the cost of employees. CONCERT will pay for items such as technology and the phone connection. CONCERT also handles compliance and purchases advisors' errors-and-omissions insurance.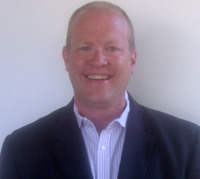 James Lynch: A do-it-yourself RIA has
to go through an enormous amount
of brain damage to get all
of this stuff done.
"A do-it-yourself RIA has to go through an enormous amount of brain damage to get all of this stuff done," says James Lynch, president of wealth management for CONCERT. "We have people who do all of that for the advisors.
Advisors own the equity in their business — similar to an independent-broker-dealer model – but they have no ownership in CONCERT. Advisors get a payout ranging from 70% to 95%.
"We believe that the average RIA does things that aren't productive and aren't client-based," Luna says. "They're checking servers. While the wirehouse model certainly has its detractors the one thing it does really well is it support the advisor on client-based activities, and that's why they're so much more productive. That's the crux of our model."
Slow start
When Luna launched CONCERT Global Group Ltd. with his own personal funds six years ago, the entire company operated in a tiny three-person office.
Now, the parent company has 10 offices across the U.S. with plans to open up shop in St. Louis, San Francisco, Los Angeles, Seattle, Chicago, Boston and Florida in 2012.
Luna says he has used his own background of working primarily in the wirehouse environment to create his own firm. He says he learned that there are aspects of the wirehouse world that are successful during his stint as a vice president of corporate services at UBS AG's U.S. brokerage operation from 2002 to 2005. Before that, he was vice president of corporate services at Smith Barney from 1998 to 2002. He also served as a sales manager at Merrill Lynch from 1994 to 1998.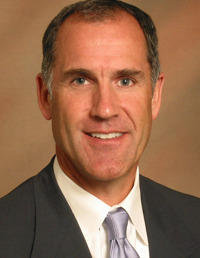 Dan Inveen: Five years out there
might not be quite the need
for these types of transition companies.
It's possible that the growth we're
seeing now could drop off in
the years ahead.
Halfway house
There's no question that firms like CONCERT and HighTower are growing rapidly because of the number of wirehouse advisors leaving the industry, but Inveen wonders what will happen to these firms once the breakaway movement slows down. See: The booming breakaway market could be slowed by the sick stock market, say Raymond James and Schwab.
"It's kind of like a halfway-house type of solution," he says. "It's helping them make the first step toward independence, especially if they have reluctance figuring it all out on their own. This is a great time for them right now. Five years out there might not be quite the need for these types of transition companies. It's possible that the growth we're seeing now could drop off in the years ahead."
A shifting model
Luna has focused mostly on grabbing breakaways and while he thinks there is still growth in that segment, his firm has recently added a new strategy to attract smaller RIAs — those with between $30 million and $100 million in assets
Luna believes the Dodd-Frank Wall Street Reform and Consumer Protection Act will be driving smaller RIAs to his doors.
Under the new rules, as of next March 30 advisors with less than $100 million will be required to register with the appropriate states. In the past, advisors with at least $25 million could register with the SEC.
"I think we have a value proposition for them. I think we can help them become more efficient," Luna says. "We expect to see a lot of movement in this part of the business in the next year."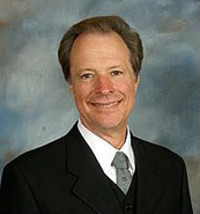 David Samuels: Dealing with the reporting
technology was a nightmare.
No more headaches
Before Luna began his push for RIAs, he stumbled upon the perfect candidate —who happened to have an office in the same building in San Jose. David Samuels, who ran his own RIA, Corinthian Wealth Management, says he saw Luna in his building and the two began chatting about their businesses.
At the time, Samuels, who ran his own RIA from 2007 to 2010, hadn't been looking for a new company, but he had quickly grown tired of dealing with the headaches of running his office.
When Samuels joined CONCERT in the summer of 2010, his firm had less than $40 million in assets; now he has about $46 million with about 210 households whose assets range from $300,000 to $400,000.
"I get to offload all of these problems," he says. "Dealing with the reporting technology was a nightmare. I wanted to get rid of all of the headaches that I shouldn't be dealing with."
Wirehouse climate
Luna says that over the years he's discovered that many advisors enjoy working with other advisors in a wirehouse, and when advisors go independent, they miss the camaraderie of being around peers.
That's why his firm is setting up some CONCERT-branded locations that look and feel a lot like a wirehouse. For instance, one advisor is the managing director. That person oversees his own production while also helping to recruit other advisors.
The managing director will receive his normal payout but will also get additional compensation for running the office. Once advisors pay rent and other fees, the managing directors get a nominal percentage of pretax profits that is often in the range of 20%.
"They want to plug into an office that has a lot of characteristics of a wirehouse," Luna says. "They want to be around other advisors."
What brown can do for assets
James Cravotta, an advisor with $300 million in assets, left Morgan Stanley Smith Barney three weeks ago to become a regional director at a CONCERT office in Orange (Calif.) County. He didn't want to spend his time focused on back-office issues.
"I'm focused on calling the clients as opposed to making sure my Internet is working," he says. "It also helps that I'm a managing director."
Cravotta is in a unique situation because about 90% of his 350 or so clients are UPS workers. A former UPS employee himself, he has built a defined niche catering to these middle-class workers — nearly all whom have UPS stock.
It's commonplace for Cravotta's clients to take out loans to purchase UPS stock, and he says that when Morgan Stanley increased its loan rate, he began looking to leave because he knew his clients would dump him.
Cravotta wanted to be in an environment where he can always guarantee his clients can secure the lowest rates on the market – even if that means shopping around. That's why he chose CONCERT with its multiple clearing options, meaning that he's not locked into any one firm.
Double-edged Morgan Stanley sword?
"I need to provide the lowest rate possible," Cravotta says. "I didn't want to die by the sword at Morgan Stanley when they raised the rates."
Right now, he intends to clear through Pershing LLP and Merrill Lynch. Since he's not locked in to one company's rate, he's confident his business will build quickly.
"When the market finds out I have the lowest rates, I could hit half a billion in assets," Cravotta says.
---
Mentioned in this article:
---
---
Share your thoughts and opinions with the author or other readers.
Jeff said:
September 27, 2011 — 2:03 PM UTC
Concert understands that the advisor owns the client relationship not the firm and has positioned itself as a great alternative to the roll-up firms.
The addition of a shared office space to address the potential "loneliness" of going from a bustling wirehouse office to the "library" of a single independent is a GREAT solution.
---
---