News, Vision & Voice for the Advisory Community
The tension starts with differing opinions about what represents fiduciary care of 403(b) investors
November 8, 2011 — 5:53 AM UTC by Lisa Shidler
An RIA has been sparring with defenders of the American Society for Pension Professionals and Actuaries about the fiduciary debate surrounding non-profit retirement plans, and the online battle has taken a nasty turn.
The battle has been brewing for some time and advisor Scott Dauenhauer wrote recently on his own blog that ASPPA representatives chose to attack him personally in three consecutive blog posts on an ASPPA web site.
Dauenhauer, a principal of Meridian Wealth Management, an RIA in Murrieta, Calif., also manages retirement plans for SST Benefits Consulting which oversees $6 billion in retirement plan assets.
How many providers?
The center of the debate rests on the issue of whether advisors should act in a fiduciary capacity for 403(b) plans. And the two sides are also debating how many plan providers schoolteachers and non-profits should have in their retirement plans. Dauenhauer wants these non-profit plans to look more like 401(k)s, which have only one provider.
But the ASPPA favors choice in the 403(b) arena. Right now, some school districts may have dozens of providers. See: The head of a $12 billion RIA spars with UBS and LPL execs on the great fiduciary debate.
In addition, Dauenhauer believes advisors should in fact act as fiduciaries in retirement plans, while the ASPPA doesn't comment on this issue, saying it is a decision for the Securities and Exchange Commission.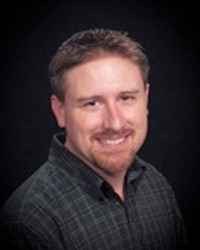 Scott Dauenhauer: Perhaps someday ASPPA/NTSAA would
like to actually debate the real
issue here instead of personally attacking
me.
Getting personal
While the meat of the debate centers on the issue of whether advisors should be fiduciaries and how many vendors 403(b) plans should have, Dauenhauer says the blog posts took an ugly turn recently.
He wrote a post titled, ASPPA/NTSSA Releases the Hounds, Resorts to Personal Attacks, which he posted on Oct. 26.
"I must really be getting under ASPPA's skin," Dauenhauer wrote. "Since I released a stinging critique of ASPPA's latest research titled, "ASPPA403 Research Falls Flat" the organization has written three straight blog posts attacking me.
Also on his blog: "Where I attack ASPPA on the issues — ASPPA has sunk to the level of grade school bully, attacking me personally and spreading lies. They have accused me of selling ads on my website/blogs to financial services companies that I do business with — yet there is NO advertising on my website(s) and I receive no compensation from anyone other than my clients directly. These defamatory statements are desperate attempts to get the public to stop looking at ASPPA's strange belief system regarding 403(b) plans."
Dauenhauer says there are three companies' websites listed on his own website — Morningstar Inc,, Fidelity Investments and TIAA-CREF — and that's because those are login sites for clients to get to their accounts. His RIA uses Morningstar's technology to enable clients to see their accounts.
ASPPA leader takes hands-off approach
While ASPPA president Brian Graff doesn't pen any blogs his organization does give the OK to allow others to post blog entries on the ASPPA website after the blogs are vetted to ensure they don't include curse words or blatant personal attacks.
Graff doesn't endorse the blogs on his website. He says that he felt bloggers were asking questions of Dauenhauer to get a better understanding of his business.
"I didn't think of it as personal attacks," Graff says. "They were asking questions about conflicts of interest and he answered those questions. These are blogs and in every blog I read people get a little feisty. That's why I'm not on it."
Fiduciary attacks
Indeed, one of the posts on savemy403b.org, in response to Dauenhauer's posts was from Scott Hayes, president of the National Tax Sheltered Accounts Association.
In Hayes' Oct. 26 blog post, titled, "The Importance of Disclosure" found here: http://savemy403b.org/403b/593 he questions Dauenhauer's fiduciary stance.
"I find it almost amusing when guys like this fly the fiduciary banner but are themselves subject to much lower regulatory requirements than most of the people that he likes to criticize," Hayes writes in his post. He points out that according to Dauenhauer's ADV he is a state-registered investment advisor representative with no broker-dealer affiliation.
Dauenhauer defends himself on his own blog and in a comment to Hayes' own post, explaining that he is audited by the California Department of Corporations and held "to a much higher standard of care — that of a fiduciary. I am required to place my clients' best interests first, unlike registered reps and insurance agents whom you represent."
"Perhaps someday ASPAA/NTSAA would like to actually debate the real issue here instead of personally attacking me. Of course that would entail you actually facing facts — which aren't on your side," Dauenhauer says. "If you are really interested in disclosure and improving participant outcomes — prove it and debate me openly without resorting to personal, childish attacks."
Why Graff won't answer the questions
Dauenhauer has posted questions to Graff numerous times asking him to explain the ASPPA's stance on fiduciary issues and other topics. The questions can be found here: http://meridianwealth.wordpress.com/2011/07/29/5-questions-brian-graff-asppantsaa-should-answer-publicly/
Graff doesn't intend to post his own blog but says he is glad this issue has become part of such a public debate.
"The question he keeps asking me to answer is whether or not someone should be a fiduciary in a retirement plan. The reason I won't answer that question is, my opinion isn't relevant. It's for the SEC to decide and not for us. Until they decide, it's kind of a silly question to ask," he says.
In the meantime, his organization is focused on ways to bolster fee-disclosure, he says.
"[Dauenhauer] would like us to confirm that his business model is best, and that's not what we're about. We won't pick and choose whose product is better. Our job is to make sure the marketplace operates fairly. That's why we're pushing fee disclosure," Graff says.
Choice most important
Graff points to research his organization has done which he says shows that school districts want choice in their retirement plans and that participation levels fall dramatically when choice is reduced.
He points out that the research shows that when school districts have cut choices going to single-vendor participation from multiple vendors, the participation rates dropped dramatically.
"[Dauenhauer] is very passionate about what he feels and I can respect that. We're not suggesting that fee-based advisors don't have a role to play. We're thrilled that fee-based advisors want to get into the market. We just think it's not right that they get a monopoly."
For his part, Dauenhauer criticizes the ASPPA's research here and points out that the organization failed to include contradictory research. He says working with school districts with dozens of providers is cumbersome and can be confusing for teachers who are getting approached by vendors at their lunch breaks.
Others join debate:
Others have joined in this debate, including Phil Chiricotti, president of the Center for Due Diligence, an organization that sponsors conferences for retirement advisors.
"Ironically, ASPPA is championing the status quo by continuing to support the use of high-cost individual annuity products when more-competitive investment options are widely available. Given their industry stature and fiduciary support for 401(k) plans, it is contradictory to support the sale of these products to 403(b) participants by advisors who are not licensed to provide participant-level investment advice. In short, ASPPA is on the wrong side of history and the fiduciary debate," Chiricotti says.
See: TIAA-CREF is creating an RIA-only pre-screened list for referrals.
---
---
Share your thoughts and opinions with the author or other readers.
Dennis Griggs said:
November 14, 2011 — 11:51 PM UTC
I agree with Brian that if we focus on fee disclosure this whole debate will get settled. Once someone looks at the expensive products that many large 403b plans offer, which are often times an individual tax deffered annuity offered within a 403b plan which is a tax deferred vehicle they might find out that there is in fact a better product available. My wife and daughter are teachers in two of the largest Texas school districts and their 403b offerings are bad at best. Expensive to begin with and if you use a mutual fund you have a sinlge fund family arrangement and if you select an annuity to get some multiple fund mangers you have M&E charges and normally a surrender charge. Acting as an IAR or a registered rep or just a life insurance agent with no securities license at all I'll bet I could find a product with just as many "good" investment alternatives, with lower expenses that offers far more services to the participant than most non profit organizations offer their employees in most situations. The average participant in the plan might view 25 "good" investment options as a reduction in choices but that is only becasue they percieve 100 individual annuities (already discussed) as something good.
I 'm really new to this business but if I were an employee of a non profit organization offering a 403b plan I would want my employer to contribute to make it an ERISA 403b plan and let them take on the liabiltiy of selecting the "best" product for me and if they were smart they would want a broker (registered rep or IAR/RIA) that would take on plan level fiduciary status (and actually have ERISA fiduciary liabiltiy coverage)for selecting and monitoring the investments for them and me the participant so I could do the job I was hired to do instead of trying to figure out what an expense ratio or M&E charge was.
Please don't anyone attack me on their blog since I don't know what that is.
Brooke Southall said:
November 15, 2011 — 12:26 AM UTC
Thanks for commenting thoughtfully. We'll try to keep the attacks to a minimum!
Brooke
Editor at RIABiz
---
---